Looking for a Dog-Sitter for Zeus in Homestead/Miami Area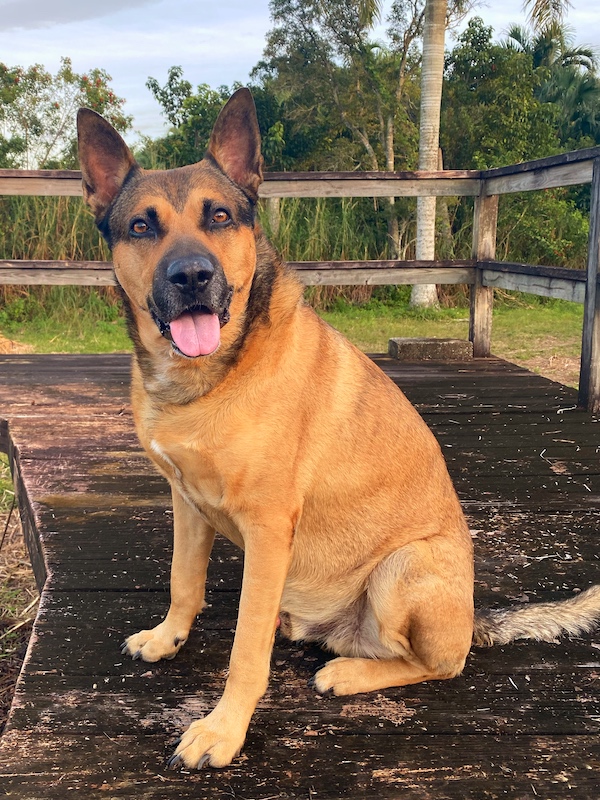 I'm searching for a reliable person who's up for looking after Zeus, my 11-year-old German shepherd mix, in either the Homestead or Miami area when I'm out of town. Zeus is a super chilled and friendly old guy. Mostly, he loves to snooze and snack. Trust me, he's a breeze to care for.
I'm happy to offer $70 daily for your help, and I'll provide all of Zeus's food.
Here's what I'm hoping for in Zeus's temporary caregiver:
A fenced yard with some shade (so Zeus doesn't need walks)
A dog-free home (Zeus likes being the only dog around)
Ideally, someone who works from home (Zeus isn't a fan of being alone for too long)
Some experience with dogs
A cozy indoor spot for Zeus to chill out and spend the nights
A home without many stairs (Zeus isn't as young as he used to be!)
I don't get to travel all that often—roughly once a year—and when I do, it's typically for around two weeks. However, I'm open to the possibility that life might surprise me with a need for more extended travel, say, a couple of months or so, at some point in the future.
If this sounds like something you're up for, please fill out the form below.
Thanks a bunch,
Marc.
Please fill out this form if you're interested in dog-sitting Zeus: